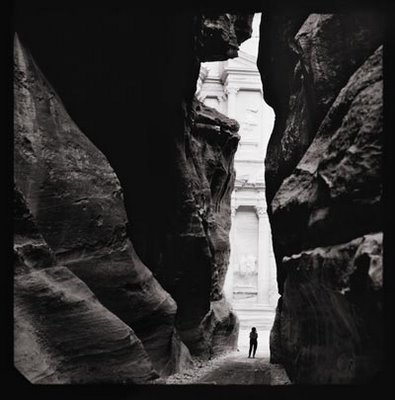 Susan Sontag in Petra, Jordan, 1994. Photograph © Annie Leibovitz
The NPR talk show
On Point
originates in Boston in the morning, but in Madison we get it in the evening. Working a bit late yesterday, I was able to listen all the way home to photographer Annie Leibovitz talking with host Tom Ashbrook about her new book,
A Photographer's Life: 1990-2005.
As I rolled along through the darkness, I was literally listening to pictures, visualizing many of the photos as they talked about them, images that have helped define the last fifteen years. One caller said, "You have a nice voice, I can see why people trust you," and I could see what she meant. You can catch streaming audio of the show here (
Windows
) and here (
Real
).